October 5, 2021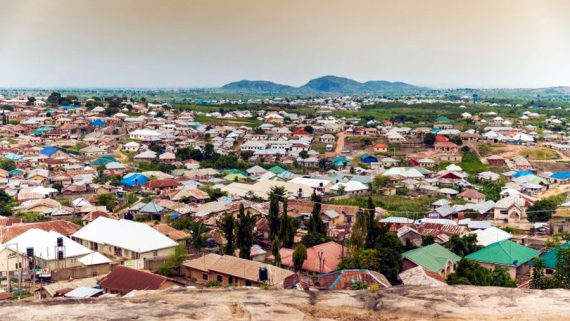 Dr Cheluchi Onyemelukwe, Associate Professor of Law at Babcock University, argues that now is the time for Nigerian lawmakers to take up the mantle of human rights and human dignity.
POSTED ON 23/02/2021
BY CHELUCHI ONYEMELUKWE
Many countries have not addressed mental health law reform for a woeful number of years. In Nigeria, where I live, the 'Lunacy Act' is the central Federal law governing mental health. Its origins lie in the Lunacy Ordinance of 1916 which underwent only minimal reform in 1958; it is a legal framework that is effectively 100 years out-of-date.
The Lunacy Act applies federally, and across the vast majority of States. It does not once mention treatment and uses pejorative words like 'lunatic' and 'idiot'. It also permits magistrates to order the detention of the mentally ill, including those who attempt suicide or engage in self-harm.
The twin forces of stigma and superstition strip those living with mental health problems of their dignity
Without legal protections, the twin forces of stigma and superstition strip those living with mental health problems of their dignity. Access to essential services, including education, health, and employment, are denied. Mental illnesses are then construed as spiritual problems which result in sufferers being detained in so-called 'spiritual healing homes' and other mental health facilities. Recent reports by Human Rights Watch and others indicate that shackling, chaining, starvation and flogging are rife.
Those who are driven to the edge of despair and attempt unsuccessfully to take their own life are shown little mercy. Attempted suicide is an offence in Nigeria under the Criminal and Penal Codes. When charges are brought against a person, time spent in prison and severe bail conditions are virtually guaranteed, even where magistrates are willing to discharge.
This lamentable situation points to a clear need for law reform. Nationwide legislation must be established to recognise and uphold the rights of persons with mental health conditions. I've been proud to provide technical support for a new Mental Health Bill which is currently being considered by the Nigerian National Assembly. But I am also aware that new legislation and the drafting process that precedes it, must be carefully designed if people living with mental health problems are to have their rights fully realised.
'The Bill died after many years of advocacy simply because legislators didn't demonstrate enough interest'
In this task, we can learn from other Commonwealth countries. The Seychelles stands as ashining example. The Government of the Seychelles, working closely with health professionals and advocates, undertook a careful process of reform that paid close attention to international human rights standards including the International Convention on Persons with Disabilities, to which Nigeria is also a party. The principles of dignity and quality of life were at the forefront. They ensured that persons living with mental health conditions were part of the law reform process and that their views were heard and understood.
A Mental Health Bill was presented in Nigeria in 2002, almost twenty years ago. The Bill died after many years of advocacy simply because legislators didn't demonstrate enough interest. It is now time for them to take up the mantle of human rights and human dignity and ensure this new bill sees the light of day.
Dr Cheluchi Onyemelukwe is Associate Professor of Law at Babcock University and Executive Director at the Centre for Health Ethics Law and Development. She facilitated the Foundation's Health Rights Learning Exchange in 2019.
October 5, 2021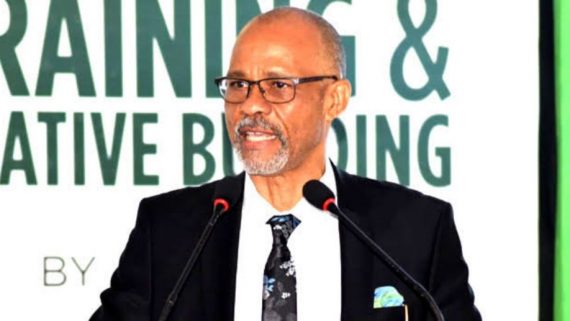 THE Lagos State Government is constructing a 500-bed facility psychiatric hospital to promote and improve mental healthcare delivery in the country.
According to the Commissioner for Health, Lagos State, Mr Akin Abayomi, during the Vanguard Mental Health Summit on Thursday, August 19, 2021,  in Lagos with the theme: "Mobilizing for Systemic Change and Better Mental Healthcare in Nigeria," 15 hectares of land have been secured at the Ketu Ejirin area of the state for construction of the hospital, which, on completion, would enhance mental healthcare delivery, not only in Lagos State, but also in the country at large.
He claimed that; "The state home psychiatric hospital is undergoing construction, which is geared toward enhancing mental health delivery.
"After this is completed, beside it will be an annex of 1,000 beds rehabilitation home where young people with mental health illness will be taken care of. It will be a comprehensive rehabilitation home with recreational, vocational and occupational centres for total rehabilitation of people with psychiatric illness.
"People with mental health disorders need vocational training. They need recreation. They need to be able to roam around in a very scenic environment."
The commissioner reiterated that the need for a serene environment in the Ketu Ejirin location is why it was chosen for the facility so that the mental health patients who are admitted to the facility will have an environment that will fast track their mental healing.
Mr Abayomi also urged residents to take advantage of the Lagos State established mental health helpline called 'Lagos Lifeline' by dialling "09090006463" to access mental health information and help including telephone counselling, social support and referral where appropriate.
April 17, 2014
Vanguard hosts its maiden edition of Mental Health Summit at the Eko Hotels and Suite.
By Sola Ogundipe & Chioma Obinna
VANGUARD newspapers will, today, hold the maiden edition of its Mental Health Summit, themed: 'Mobilising for Systemic Change and Better Mental Health Care in Nigeria.'
The annual event, which will be declared open by the Lagos State Commissioner for Health, Prof. Akin Abayomi, at the EKO Hotel and Towers, Victoria Island, Lagos, is designed to initiate change in the management of mental health, and promote support systems for those affected in Nigeria.
The event, which will be chaired by a professor of Public Health and Epidermiology, Prof. Akin Osibogun, is also aimed at breaking the culture of silence around mental health disorders, and reducing the rising cases of suicide among Nigerians.
The Medical Director, Federal Neuro-Psychiatric Hospital, Yaba, Lagos, Dr. Olugbenga Owoeye, will deliver the keynote address.
Other eminent speakers, from both the public and private sectors, will be looking at topics including: 'Overview of Mental Health in Nigeria'; 'Overcoming Stigma and Discrimination Associated with Mental Disorders Through Rehabilitation', and 'The Role of the Faith Community in Maintaining Mental Health'.
Speakers at the event are the President of the Association of Psychiatrists of Nigeria, APN, Dr. Taiwo Sheikh; MD/CEO, Pinnacle Medical Services, Lagos, Dr. Maymunah Kadiri; Founder/Convener, Arise Women, Dr. Siju Iluyomade, and Training Coordinator, Suicide Prevention Research Initiative of Nigeria, SURPIN, Ms. Titilayo Tade.
Also panellists lined up for the event are Prof Ralph Akinfeleye, a Health Communication Specialist; Dr Peter Oluseun Ogunnubi, a Consultant Psychiatrist; Dr Veronica Nyamali, Vice President, APN; Mrs Ebun Anozie, CEO, Care Organisation Public Enlightenment, COPE; Princess Olapeju Sofowora, Chairperson, OISA Foundation; Mrs Sade Ajayi, Trustee, What Am I To Talk, WAITT, and Dr Martin Agwogie, Founder/Executive Director, Global Initiative on Substance Abuse, GISA.
Commenting on the Summit, Vanguard's GM/Editor-in-Chief, Mr Gbenga Adefaye said the event is bringing together the best of health experts, advocates, educators, faith leaders, and other veterans in the management and care of mental disorders in the country.
Adefaye said: "Vanguard has a proven track record of initiating discourse around issues of public relevance that inspire community interest while engaging conversations for sustainable change.
"The Vanguard Mental Health Summit is aimed at initiating change in the management of mental health in Nigeria by improving knowledge, mobilising leadership, and fostering collaboration at all levels.
"The Summit will advance the conversation about mental health challenges, successes, and opportunities at the individual, family, workplace, group, community and national levels.